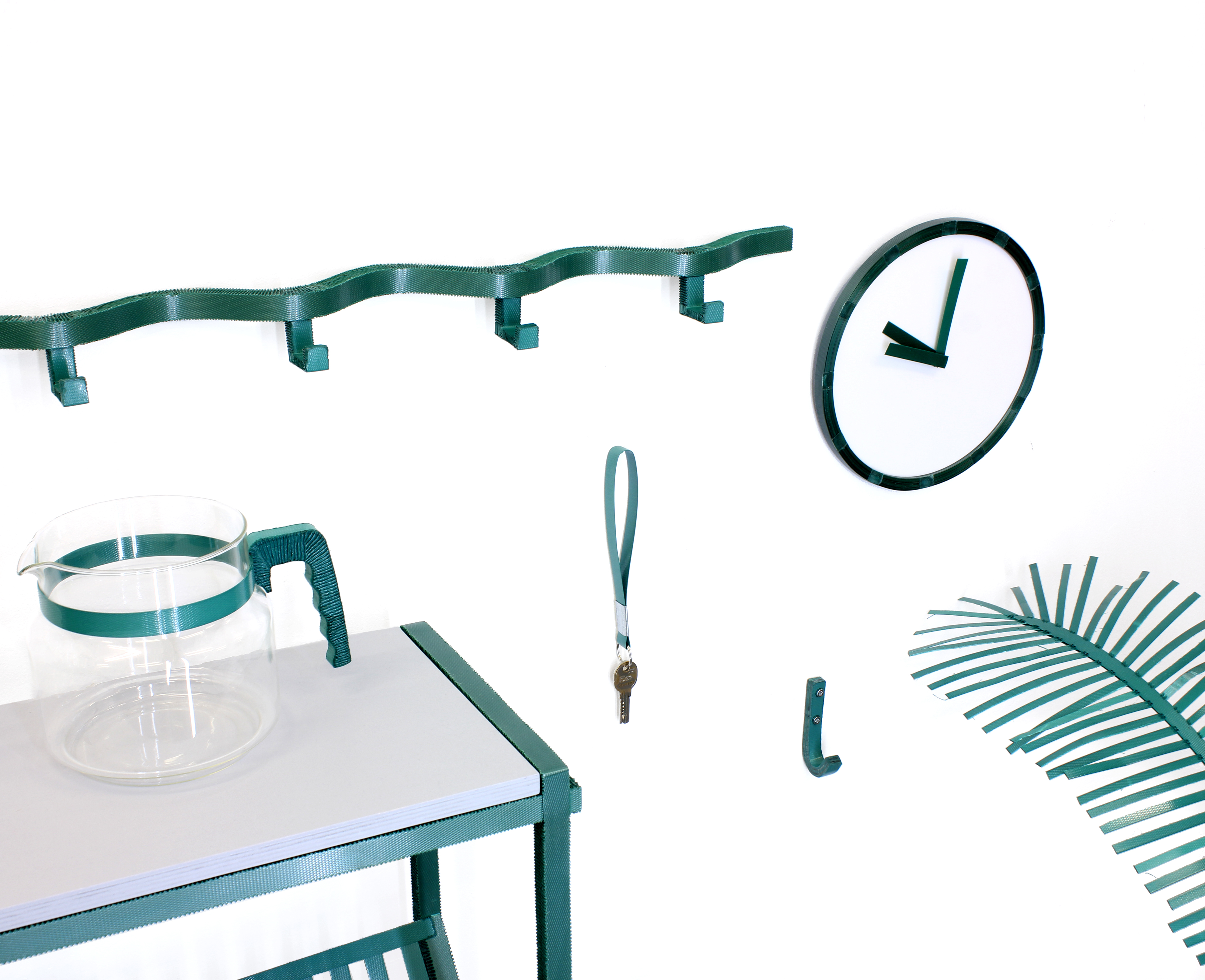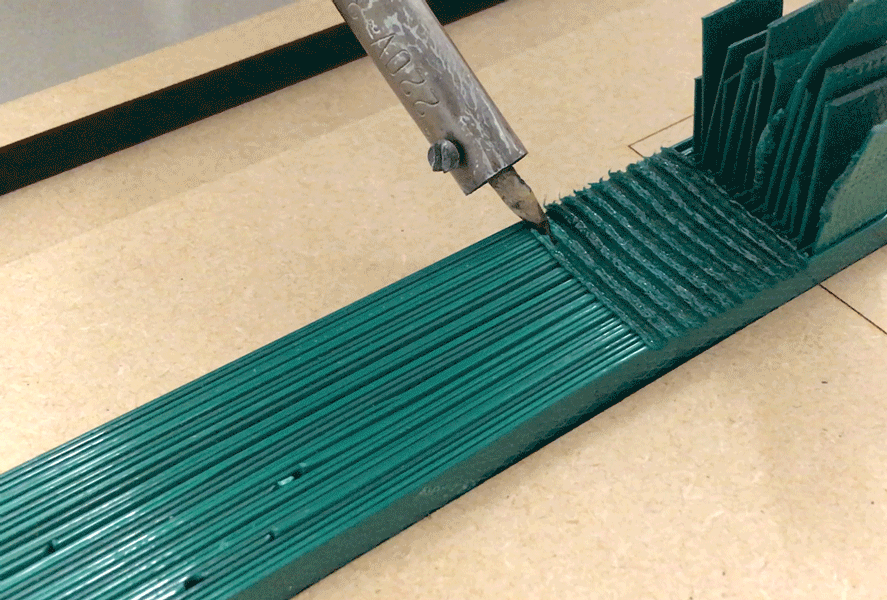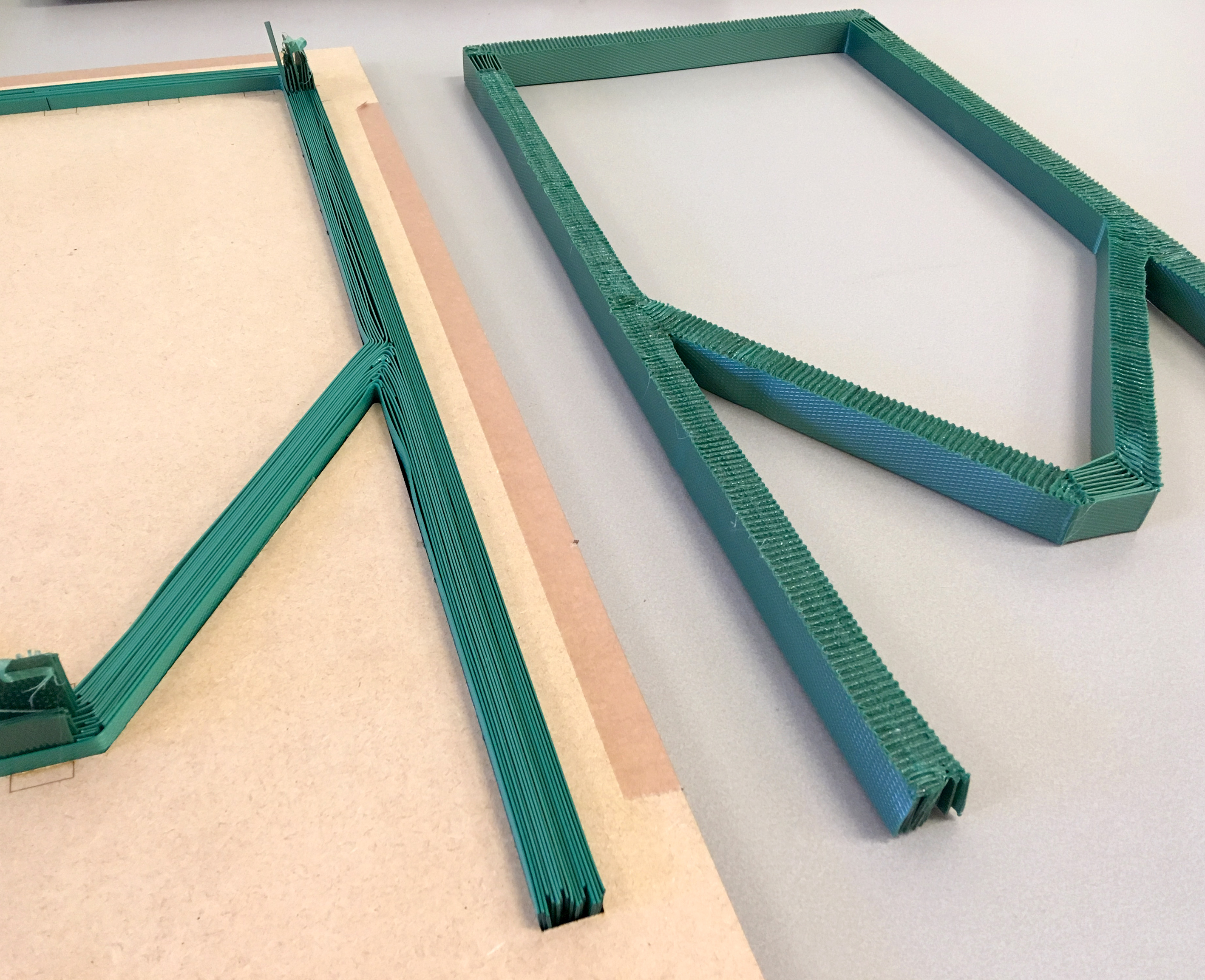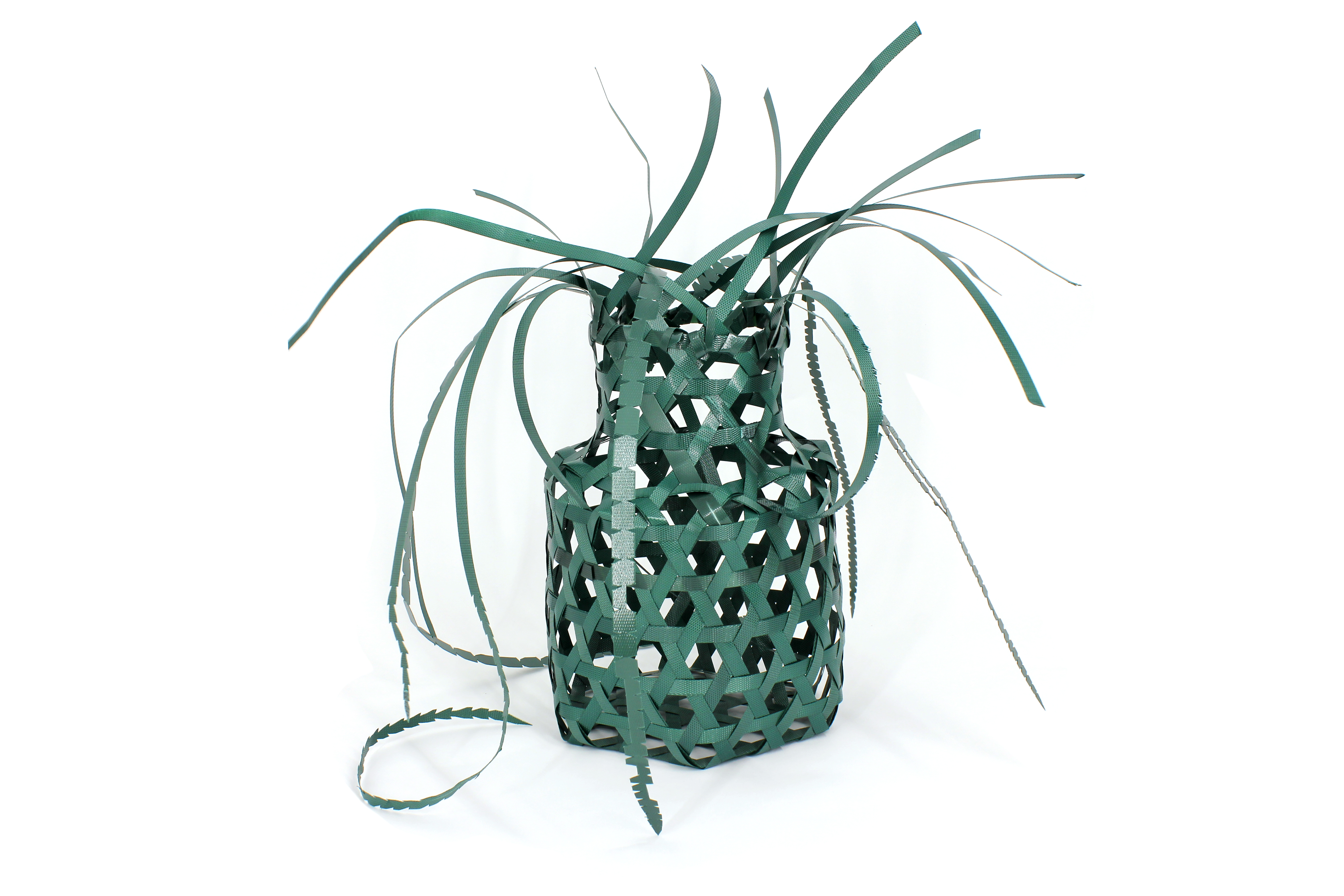 Ro.Plastic Prize - I

t's a strap!
Plastics recycling concepts for
Rossana Orlandi Plastic Prize.
2019

A material engineered to be strong and highly durable, but only used once—can still be considered waste. Rein acknowledged this thought and investigated the great possibilities that he saw within used plastic pallet straps.
More info
---