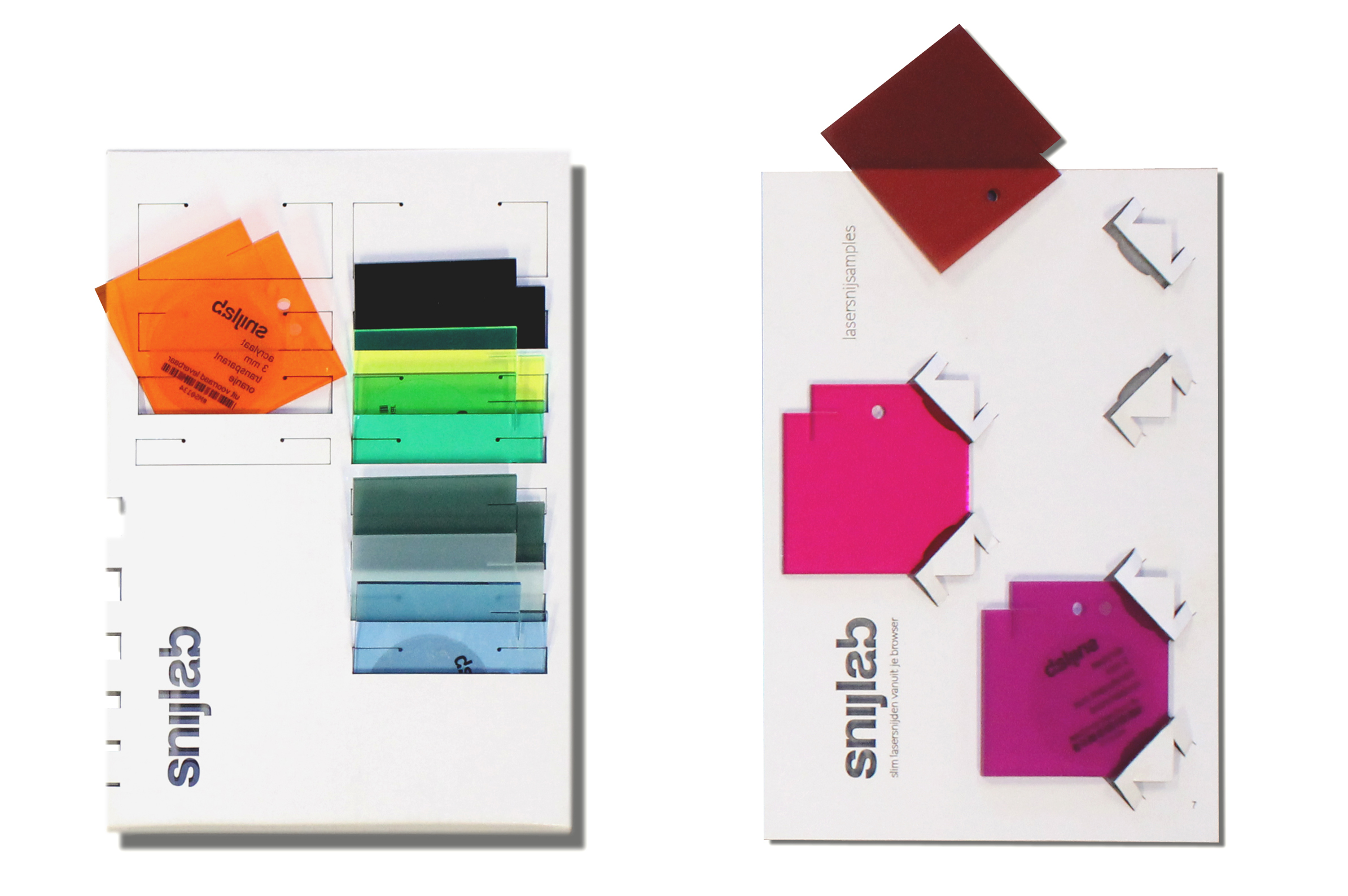 samplebox

samplebox - 1.5 mm white-coated cardboard (210x14.8x1 cm)
samplecard - 1.5 mm white-coated cardboard (210x14.8 cm)
Commissioned by
Snijlab lasercutting


The samplebox is a hand-out product for 12 material samples in multiple thicknesses thanks to special slots.

The samplecard is for postal sending and carries 3 samples in pocket-like cut-outs.
With the use of well developed cuts and engraving the design only needs a lasercutter to be produced
... wich means snijlab can easily produce their own sampleboxes.