Rein Reitsma (1991) is an independent designer who is driven by a wide interest and a lot of patience. Thrilled by a particular material, a certain image or just a goofy idea, Rein starts trying out different techniques within each project.
Always avoiding the easy way, Rein finds results by persistent trial and error. By this the end products are diverse, yet each piece is characterized by Rein's optimism and humour.
One of his most typical works is Knaapje. The life-sized funny looking character is a combination of the well-known 3D dinosaur puzzle and the high school biology skeleton. Knaapje is now part of the collection of Hans Boodt - mannequins as a shop display.
After his graduation in 2015 from the Willem de Kooning - art academy, the Netherlands,
his design practice continued at his Rotterdam based studio, realising self initiated and commissioned projects.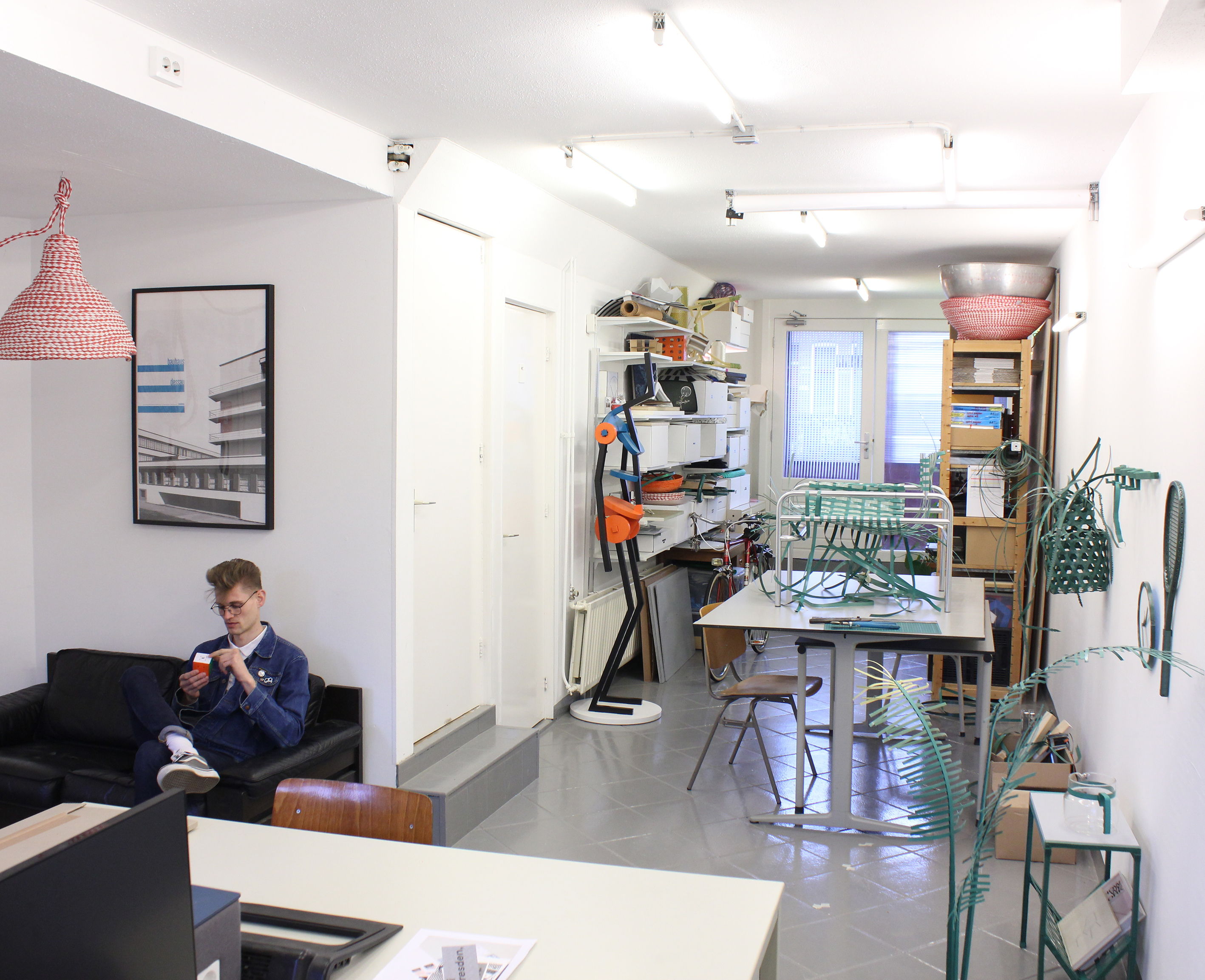 2018
Dutch Design Week
beams and seams - DDW2018
Evenementenruimte Piet Hein Eek
Eindhoven- The Netherlands
oktober 2018


2017
Studio
Spanjaardstraat 131 B-01
Rotterdam- The Netherlands

february 2017 -
today2015
Studio
Oostzeedijk Beneden
Rotterdam - The Netherlands
march 2015 - december 2016
2015
freelance designer/ team Snijlab
Snijlab - lasercutting
Rotterdam- The Netherlands
march 2015 -
today2015
Bachelor of Design Product design
Willem de Kooning Academy
Rotterdam - The Netherlands
january 2015
2014
"Knaapje" in distribution
Hans Boodt - Mannequins
Zwijndrecht- The Netherlands
march 2014 -
today 2014
Freelance designer
Studio Chris Kabel
Rotterdam - The Netherlands
november 2013 -
today 2013
Internship
Studio Chris Kabel
Office Party
Wood Cracker
Rotterdam - The Netherlands
february – august 2013
2011
Propedeuse
Productdesign
Willem de Kooning Academy
Rotterdam - The Netherlands
september 2011
2011
BSc Industrial Design
TU-Delft Technical University
Delft- The Netherlands
september 2010 - june 2010