It's a strap!
Plastics recycling concepts for
Rossana Orlandi
Plastic Prize
.2019
A material engineered to be strong and highly durable, but only used once—can still be considered waste. Rein acknowledged this thought and investigated the great possibilities that he saw within the plastic pallet straps that were thrown away weekly by a local laser cutting service. The objects Rein made became material showcases of those possibilities
Rein seeing lots of potential in the discarded straps started collecting them, eager to find a fitting use. Getting along with experimenting, using ordinary tools such as an solder iron, Rein came to more and more interesting ways of using it as a material. Now he's able to create strong weaves as well as solid frames by controlled layering and welding the straps.
Simultaneously to objects made entirely out of strap (such as a tennis racket), he also created assemblies with second hand products that Rein fixed with straps, such as a new seating for a worn (
Spectrum
) design chair. Rein's eventual collection shows a different way of re-using discarded plastic. The material isn't shredded to fit a design but objects are made according to the pre-existing material qualities.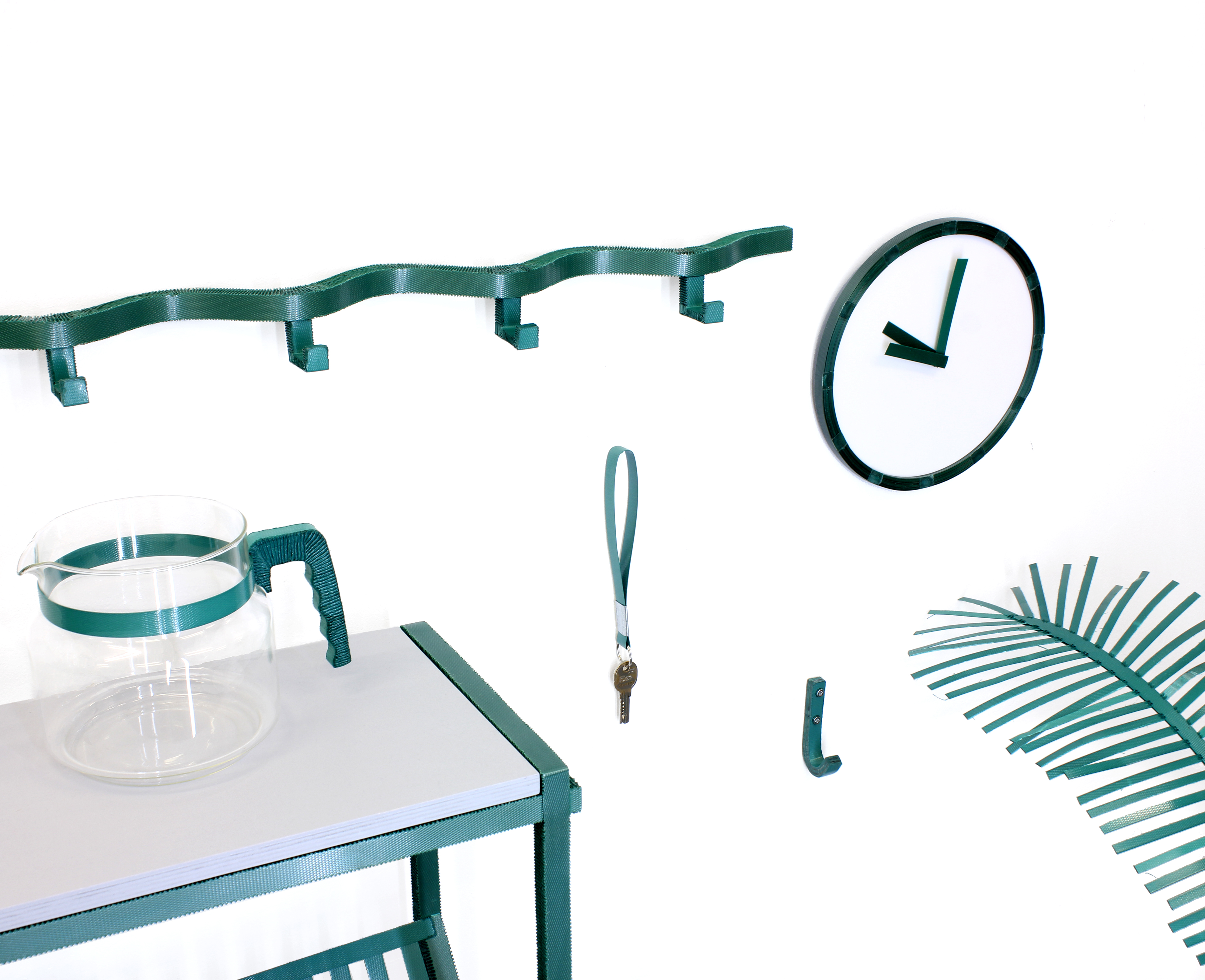 (Used polyesther palletstraps, solder iron, MDF molds, vintage Spectrum steeltubing, vintage glassware, clockwork)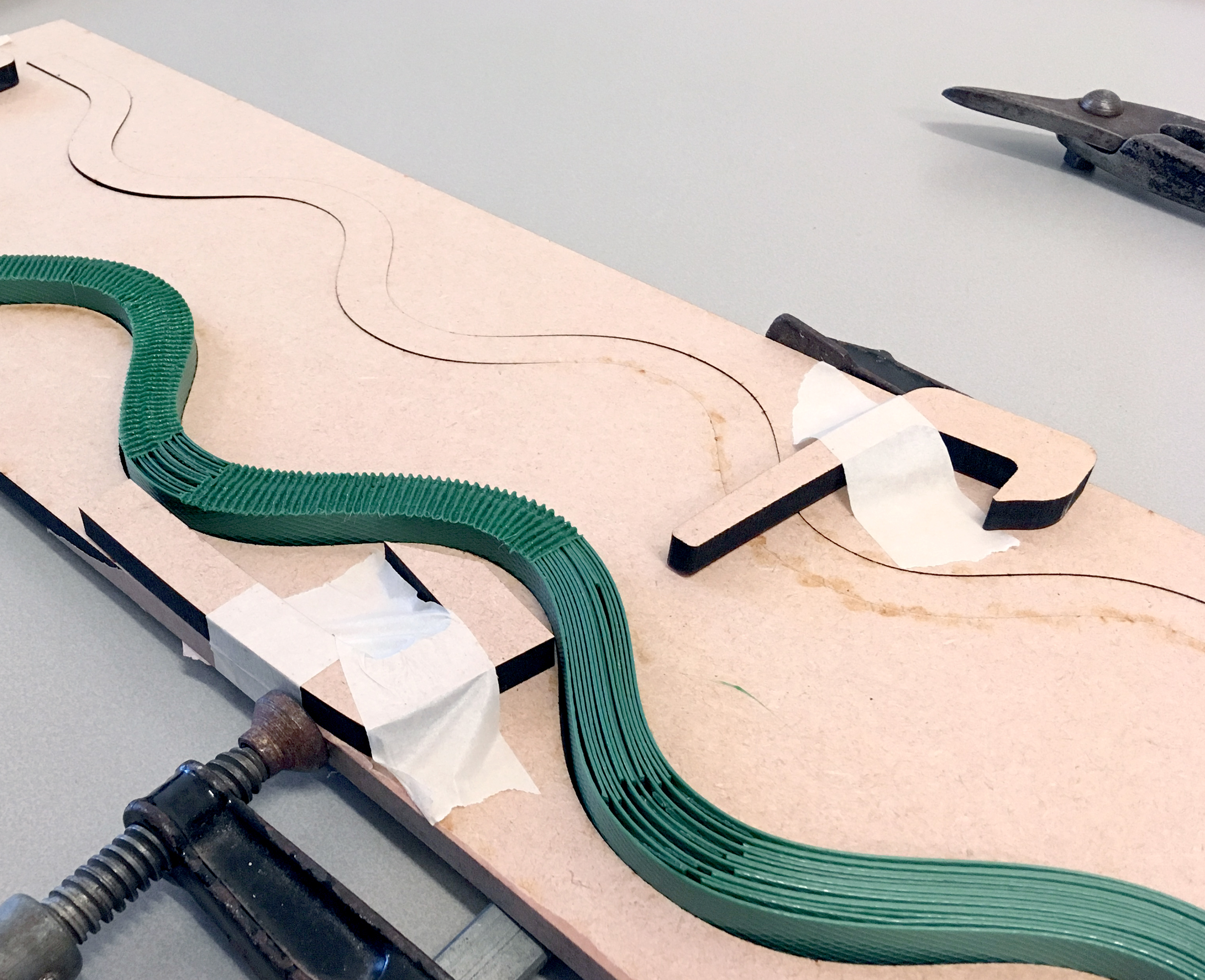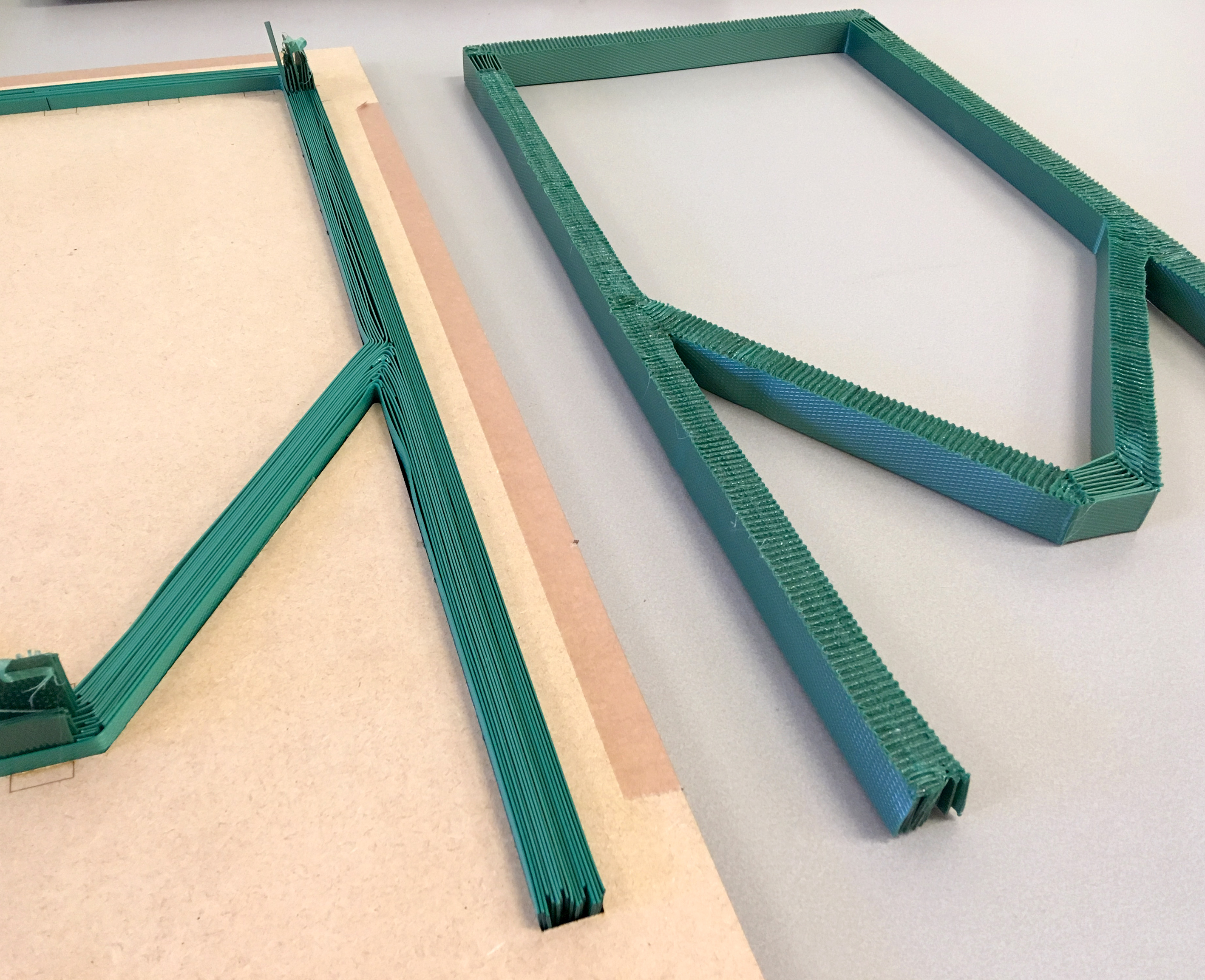 Rein send these objects in for the Rossana Orlandi
Plastic Prize
. The products and design methodology encourages small design studios as well as bigger companies to take on leftover materials in the design process in an earlier stage. Additionally the project supports producers to rethink the purpose of their production leftovers all together, by pairing up with designer.
Special thanks to
Snijlab - lasercutting
for all the used straps and technical support.